Featured Testimonials
---

---
Brian Smock
---
PGA and Nationwide Tour Player (3rd in GIR on 2010 Nationwide Tour)
---
"Working with Dan has made my swing much simpler and easier to control day in and day out. His ability to hone in on exactly what I need to work on sets Dan apart".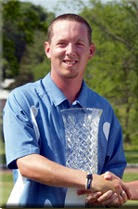 Chris Gallagher
---
Professional Golfer
---
"I am super impressed with Dan's knowledge of the game and ability to communicate it in a way that even I could understand. I had a 2 way miss going and had really gotten away (unknowingly) from doing the things that make my swing work. Dan basically gave me a better understanding of the golf swing and, more importantly, MY golf swing than I had developed in 15 years of playing the game."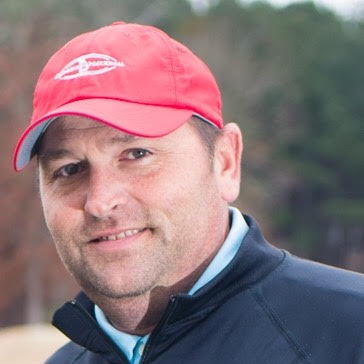 Frank Gasaway
---
Former Tour Player and current Teaching Professional
---
"I have had the opportunity to work with and learn from what we call in the inner circles of golf instruction "The Best Instructors in the Business" and currently work with some of the top amateurs and professionals in the country myself…Being a teaching professional myself I only trust the best for my own game. Dan is the the person I turn to for my own game because of his vast knowledge and ability to take his players to the next level."
Ryan Ennis
---
NCAA DI golfer at University of Arkansas at Little Rock and Arkansas State Champion
---
"I've taken lessons with other well known instructors, but it's Dan's ability to communicate that sets him apart. For dealing with something so complex and technical as the golf swing is, Dan is simple to understand. And when I have had trouble "getting it", well, Dan just takes the head cover off of his vast repertoire of images and feelings (not just HIS images and feelings) and problem solved… I understand ball flight now and it's causes, so changing on the fly isn't foreign or frightening. And a short range session after a particularly bad round makes the next one a lot more fun. Dan isn't just raising the bar for golf instruction…He's raising the floor too."
Additional Testimonials
---

"I have worked with many good instructors and taken hundreds of golf lessons. Dan is the first teacher I have ever worked with where I have left hitting the ball better than when I arrived, and it's happened every time. There is no you have to get worse before you get better with Dan. You just get better"
- Dan Eaton, Class A PGA Teaching Professional

"I have been a scratch player most of my golfing life, and have competed on various mini-tours. Also as a person who is an avid student of the game, I have a collection of over 300 golf books and several dozen videos. I've also invested countless hours and dollars taking lessons from Top 100 teachers in my 23 years of golfing journey. And in that golfing journey, I have learned a few things. One is that I can spot a genuine goodness in a person, a golf teacher, who has acquired skill sets of eyes and an intellect to help all levels of golfers. That person is Dan Carraher who has enormous and unique talent to spot a core cause for the problems those golfers struggles with, and has great communication skills as well as 'show and tell' ways to quickly get the point across. I was very fortunate to work with him, and I trust him of his depth of understanding and the ability of quickly diagnose and fix of a problematic golfer which is impeccable. I am grateful to know him and consult with him to better understand the golf swing."
- Joe A Kim

"To make a long story short, if you don't want to get better, don't see Dan. However, if you do want to get better, RUN to see him!"
- Steven Lee
"I'd like to mention to anyone considering working with Dan who's not convinced solely based on how good he is at fixing things, he's also by far the most incredibly comfortable instructor I've worked with. He managed to explain my issue, what I needed to do, and why I needed to do it in a way that I could both physically execute and mentally comprehend… something no instructors have done for me so far. Tremendous appreciation is the only way I can describe what I've seen so far."
- Frisco Poenisch

"I would like to express my gratitude to Daniel Carraher for working with my son Joshua (age 7). Josh started working with Daniel in the summer of 2008 and has seen his swing and scores improve dramatically. Josh plays in several different junior tournaments and when he began taking lessons averaged in the mid 50s for 9 holes. Since beginning lessons with Daniel he has recorded his first ever eagle where he won the tournament for Orlando Junior Golfer, one of 6 wins for the year (2008). Most recently Josh won the Tour Championship at Magnolia Plantation while recording his lowest ever 9 hole score of 35, one under par. All of these accomplishments would not be possible without the work that Daniel has put into working with Josh. His great demeanor and patient style of teaching make Josh really enjoy learning about the swing. Thanks again."
- David Youn

"We have taken golf lessons from MANY instructors for 30+ years. Daniel
 Carraher is the VERY BEST in every element of golf instruction !! He is professional, personable and quickly recognized the weaknesses in our game. Daniel's recommendations have "dramatically" improved our golf skills and have improved our
 confidence. Our thanks to Daniel and look forward to continued progress."
- Ron and Susan Keith
"We all learn differently and Daniel seems especially gifted in using differing vocabulary and examples that help me transfer his instruction into memorable and useful swing thoughts.He is also talented with what he calls "cause and effect". He always asks how my game is doing. No matter what my reply he is able to narrow the problem even before he sees my swing. This increases my confidence in his instruction and separates him from other instructors that I've had who always seemed to be guessing or jumping from one quick fix to the next—at my expense. I wouldn't call myself more than an average athlete and 54 year-old fat boy may best describe me. But even with that lack of golf ability Daniel's instruction has helped my enjoyment of the game increase dramatically."
- Bradley Turner

"I have been playing golf for well over 20 years, taken lessons from some big name professionals, bought and read hours of material and it is nothing compared to my experince with Daniel. Daniel's knowledge of the golf swing is one thing, but his simple approach and clear explanations allows one to become fully involved and buy-in completely to what he is teaching you. I began as a 12 handicap who could shoot anywhere from 75-95 on any given day. Recently I had a stretch of 10 rounds that were all in the 70's and have shot under par several times including a tournament round of 70! My handicap is now a 1 and I now know more about my swing then I ever thought possible. Daniel is a true professional that has a firm grasp of the golf swing and an effective way of breaking down and teaching you the fundamentals. I would recommend anyone looking to dramatically improve their game to contact Daniel!"
- Paul Whitacre
Improve your Golf Game today!
For information about my lessons and services, feel free to contact me at
dciteachgolf@gmail.com
or 904-955-3336